Scott knows the exhaustion leaders face even as their organizations grow.
Scott has seen organizational growth and decline from the front row and even from the trenches.
Like you, he's wondered why his organization wasn't growing faster, and he's also wondering what would happen if it did. He's been in that place of wishing there a way to continue achieving success without the relentless hustle!
If you've ever felt that way, you've probably noticed that it seems like every time you grow and achieve the success you've wanted, you end up with more work, more stress, and less joy.
It's not your fault.
Every successful leader finds themselves in this same position. It happens not because you did something wrong but because you did something right. You chose the path of hands-on hustle, which is exactly why you succeeded. But now it's exactly what's getting in the way.
It's time to evolve and discover new strategies to take your company into this new growth stage.
Scott has helped countless leaders just like you overcome the complexity of managing a growing company and experience faster growth than ever with a fraction of the effort.
Meet our Founder and CEO
Scott Ritzheimer
Scott helped start nearly 20,000 new businesses and nonprofits and with his business partner started and led their multimillion-dollar business through an exceptional and extended growth phase (over 10 years of double-digit growth all before he turned 35.
He founded Scale Architects to help businesses across the country identify the right growth strategies and find the right guides to get them on the fast-track to Predictable Success and stay there as long as possible.
He now travels across the country to speaking to and consulting with founders, CEOs, and their teams to help them not only grow but scale their businesses and do it all without the hustle.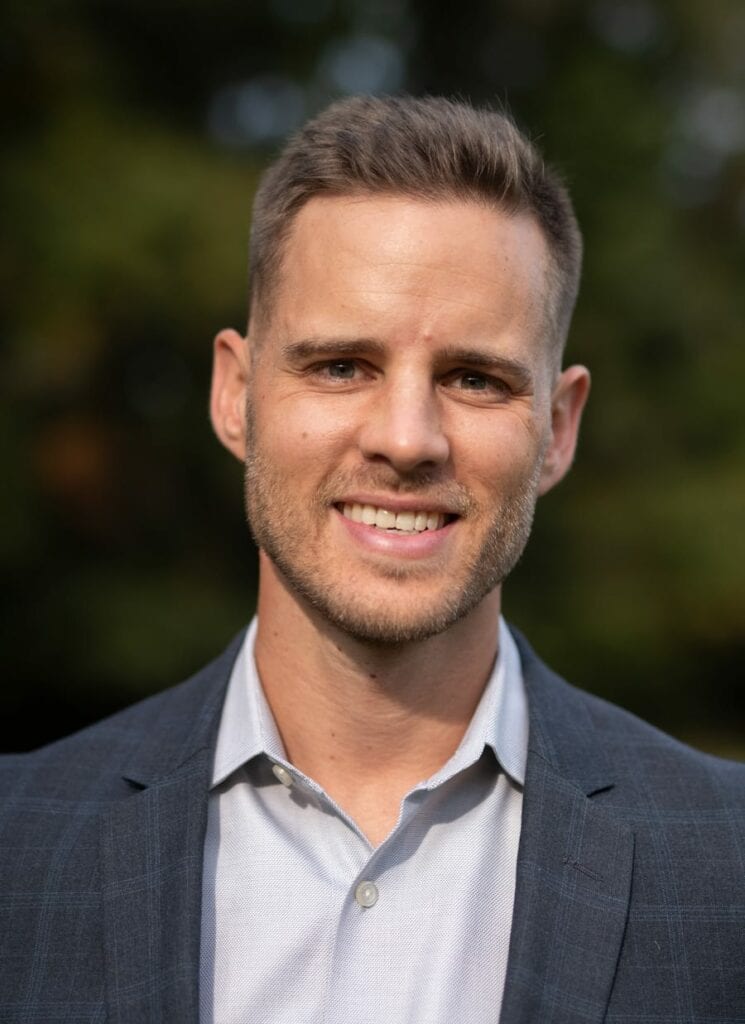 Our Process
We are committed to helping you scale your business with ease so you can stop feeling relentless pressure to do more and be more. The process is simple —
Step 1: Schedule a free 15-minute fit consultation: We'll get to know you and the challenges you are facing as a leader and then pair you up with the perfect Scale Architect for you!
Step 2: Whether together with you 1-on-1 or as a team your Scale Architect will help you accurately diagnose what growth stage your company is in, what stage you want it to get to, and how to get there using a proven process that has helped 1,000s of the fastest-growing companies in the country develop the systems they need to scale.
Step 3: Every time you meet with your Scale Architect you'll come away with new insights and ready to take action! In no time at all you'll find you've made remarkable progress as you learn how to scale and sustain your success without all the unnecessary hustle!
Once you have scheduled your free consultation, you'll have taken the first step toward continued or even greater success without the hustle and stress.
You don't have to work harder to achieve more success. By doing the hard work to get to where you are today you've earned the right and opportunity to employ a new strategy. We help you tame the chaos so you can scale your business and build your leadership legacy.
Schedule your free consultation today so we can get started. In the meantime, if you haven't already, check out Scott's free eBook and online course using the button below so you can overcome the three challenges every successful founder faces as they scale their business!
Media Appearances
Keynote: The Seven Stages of the Predictable Success Lifecycle – Launch 2020
Scale! With Predictable Success: Scott Ritzheimer, CEO of Scale Architects
The PowerVie Podcast: Achieving Predictable Success
The Power of Investing in People Podcast: Leadership Synergist with Scott Ritzheimer
The Leadership Project: 4 Leadership Styles – Scott Ritzheimer
The Thoughtful Entrepreneur: Navigating the Whitewater Stage of Business with Scale Architect, Scott Ritzheimer
The Maverick Paradox Podcast: The Myth of the Silver Bullet
LifeBlood Podcast: Predictable Success with Scott Ritzheimer
Strategy & Leadership Podcast: Tips for Scaling Your Non-Profit Like a Business with Scott Ritzheimer
System & Soul Podcast: Addressing Core Issues with Scott Ritzheimer
Walk in Victory: How to Scale Your Business to Eight Figures – Scott Ritzheimer
Spark to Fire Podcast: Creating Predictable Success with Scott Ritzheimer
Rise Up for You Podcast: Scott Ritzheimer on Building and Growing a Business
Business Ownership Podcast: CEO – Scott Ritzheimer
Getting Work to Work: "Path to Predictable Success" with Scott Ritzheimer (GWTW579)
Heart-repreneur Radio with Terri Levine: Heart-repreneur Radio | Episode 294 | Why the Business Coaching Industry is Broken with Scott Ritzheimer
Kingdom Driven Entrepreneur Podcast: KDE Podcast 330: Learning How to Lean in to God in Business (Conversation with Scott Ritzheimer)
Real Men Connect: Predictable Success for Real Men (EP:582)
Scaling Up Services: Scott Ritzheimer, The Scale Architect
The Beyond Growth Show: The Eight Figure Focus with Scale Architect, Scott Ritzheimer
Mirror Talk: Scott Ritzheimer on Building a Successful Business, Creating Capacity & the Importance of Humble Honesty
Happy like Buddha: Scott Ritzheimer on How to Take the Business You Built to the Next Level and Reduce Stress
Systems for Success: Scott Ritzheimer – Business Lifecycles, Sustainable Growth & Why Hustling Isn't Serving You
Your First $100k: How to Stop Working 50-Hour Weeks so You Can Scale Your Business
ROIOnline: [Feature Friday] Capacity Architect Scott Ritzheimer on Stress-Free Growth: The ROI Online Podcast Ep. 97
Sharkpreneur: The Scale Architect with Scott Ritzheimer
Show Up as a Leader with Dr. Rosie Ward: Owning Your Leadership Style with Scott Ritzheimer
Uncommon Sales Success: Navigating Change with Scott Ritzheimer
Good Morning Gwinnett: Scott Ritzheimer, President And CEO Of Eight Figure Focus