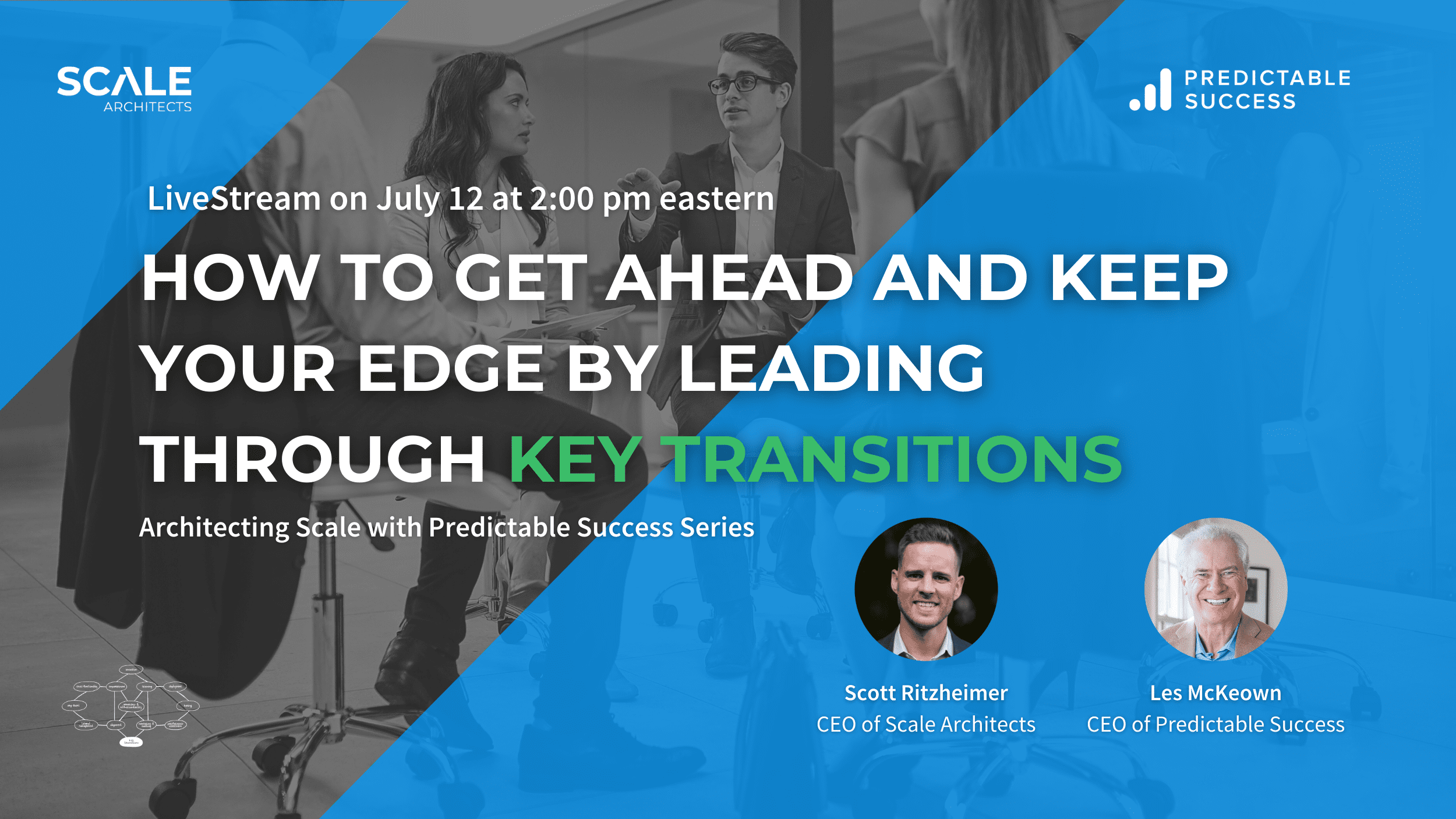 Leading an organization in Predictable Success is like running a marathon with hurdles. Those hurdles are the key external and internal transitions that are most likely to make or break your success. In this session, we'll show you five ways to get ahead and keep your edge by planning for and leading through key transitions.
Free Resources
Keynote
Deck
Download all the slides from the How to Get Ahead and Keep Your Edge by Leading through Key Transitions LiveStream
Team Key Transition Planning Worksheet
Use this team exercise to perform a PESTLE analysis and create a highly effective Key Transition plan
Team VOPS Impact Worksheet
Use this worksheet to identify VOPS based strengths and counteract any VOPS based weaknesses.