Before you can discover how to restore Ownership & Self-Accountability, you must first decide where you will restore it. In the previous article, we talked about why Ownership & Self-Accountability is central to your success as an organization, why it fades away in every successful growing organization, and the choice you must make as a founder to deal with it. You can either head back to Fun or march forward to Predictable Success. Either option is valid, and more importantly, either option is going to be far more enjoyable than what you are experiencing stuck in Whitewater.
Heading back to Fun
Restoring Ownership & Self-Accountability and dialing things back is pretty simple. In this stage, as it was during your first time through, Ownership & Self-Accountability is caught more than it is taught. For this reason, I don't necessarily teach skills or strategies to my clients in the organic growth stage. Instead, I give them four mottos, and I think you will like them.
Do the right thing! Don't get lost in spreadsheets, memos, or singing kumbaya at a 9-day vision retreat. Just do the right thing, and hire (or keep) people who do the right thing regardless of how hard it is, who's watching, or whether it's "their job."
Does it create or save sales? This is the most common question I ask leaders in Fun because it matters this much. The key is to keep things simple, and the best way to do that is to keep your focus on revenue. Be wary of tasks, strategies, advice, or people that don't directly impact creating or saving (fulfilling) revenue.
Never let the customer down. The customer is king. One of the things you may need to learn is to say no before they become a customer instead of after. Make your commitments (even on sales calls), knowing that letting the customer down is never an option.
'Be' the vision and values. Finally, resist the urge to be clever with your vision and values. You don't need to write them on the walls, screen print them on T-shirts, or plaster them on your website. You just need to do them yourself. You need to 'Be' the vision and values. When you are, you'll find that everyone else follows and repeats what you do far more than what you say.
Together these four mottos act as a sort of decision-making filter that applies to everything you do, from the tasks you tackle today to what you sell tomorrow, to who you hire, and who you let go. And on that point of who you hire, some people just naturally get these mottos. Give them a good leader who models all four, and they don't need to be taught any of them. They just do it. While it can be anyone with enough grit and self-awareness, you'll more than likely find the majority of those who thrive in this environment are strong Operators.
A brief note on other stages.
These four mottos work exceptionally well if you are trying to get back to Fun from Whitewater, get into Fun and out of Early Struggle, and even stay in Fun if you're already there.
The one additional step needed is to get the proper focus specific to each stage.
In short…
From Early Struggle to Fun: Preserve cash as you drive ruthlessly toward revenue. It's all about finding a profitable, sustainable market.
From Fun to Fun: Practice saying no a little bit more on sales calls and new product/service/locations/opportunities. Being selective helps you preserve simplicity while maximizing your impact (and income).
From Whitewater to Fun: You've got to turn the dials back somewhere, typically in whatever area got you into Whitewater in the first place.
Did you open too many locations?
Did you take on too many jobs simultaneously?
Are you hanging on to too many legacy customers?
Did you hire too many people too soon (or too many of the wrong people)?
Do you have too many products or services?
With the proper focus and mindset, you'll create a simple but effective organization that hits well above its weight class and is genuinely fun to lead!
But what if you choose the other route? What if you decide you're not going back, you're going forward?
Well, that brings us to a simple question that someone alludes to at some point.
How do you create Ownership & Self-Accountability when it stops happening naturally?
Marching forward to Predictable Success
This is where most of us start to trip up. When Ownership & Self-Accountability starts to dissipate in the face of complexity, we need to find a new way to get them back.
But it's trickier than you might think. The logical conclusion is to hire more people who naturally get it, to "hire great people and stay out of their way." But this doesn't work. It's like getting an Olympic runner and dumping them in the middle of the ocean and saying swim home. It could work, but the probability is low no matter how great a runner they are. The point is the environment matters. And it matters a lot.
So after some head-scratching, we start working backward and realize we aren't staying out of their way or we've not pointed them all in one direction. So we read a book, call in a culture consultant, or try to figure out how to turn the culture on our own. But it doesn't work. Trying to address culture without dealing with clarity first is like building a sand castle by the sea at low tide. It looks great for a moment, but then the tide comes in.
And this leads to even more head-scratching. Was the book wrong? Did we spend all that money on a consultant for nothing? Is this just the way it is now?
I felt this way. It was miserable. We tried so many things, and none of them would stick.
I felt like this guy.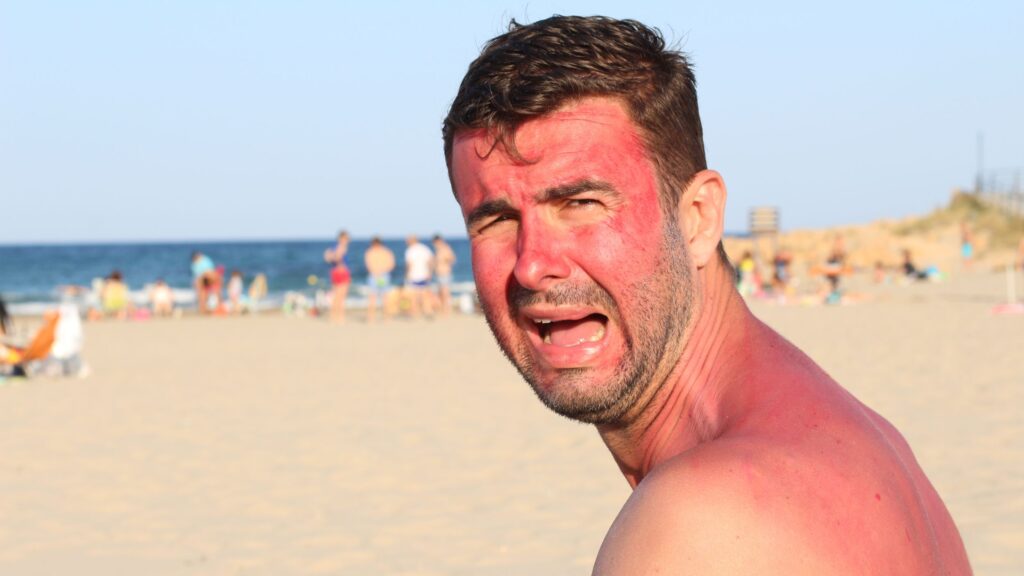 We read and implemented everything we could by Collins, Lencioni, Wickman, Kotter, Cloud, Maxwell, Gerber, and the list goes on. But for some reason, none of it worked.
I felt more like a babysitter than a CEO. Our employee churn was at a historic high. I had a few leaders who had been with me for years, and I couldn't tell if they weren't keeping up or if I was asking them to do something impossible. Our profit margins were falling every year. My entire team worked harder and harder, and we had nothing to show for it.
And that's when I got my hands on a copy of Les McKeown's book Predictable Success. In those pages, I discovered that we were in Whitewater and found the roadmap to get out: the Predictable Success Scalability Matrix. Right there in the middle was the one thing I always wanted and, up until a few years ago, always had: a company full of people who took Ownership of their work and had a high degree of Self-Accountability.
By now, I realized we couldn't get it back by doing what we had done. We couldn't create it directly. We couldn't just hire it in. We now had to intentionally structure what we had intuitively enabled in those early days.
However, the biggest revelation was actually ahead of me. What the Scalability Matrix showed me was that all the things we tried didn't work because we had done the right things in the wrong order.
Creating Ownership and Self-Accountability isn't about doing the right things; it's about doing the right things in the correct order. And that's when the magic happens.
And for my company and me, it was magical. We added over a million dollars to our bottom line in 1 year. Three years later, our profit margin leveled off at 400% of what it was when we were struggling in Whitewater. And it was all because we did the right things in the correct order to create an environment for Ownership and Self-Accountability to flourish, and our people got to work in a truly remarkable way.
So how did we do it?
More importantly, what steps can you take to drive your organization into Predictable Success and the Ownership & Self-Accountability to an all-time high?
That's what I'll show you in the next article.
[yotuwp type="playlist" id="PLNTSkWehajGOW_9pneGJRJaJdnV0Cao-6″ ]