Stop struggling. Start scaling.
Create an action plan that generates more success with less effort while you 2x, 10x or 20x your business, church, or nonprofit!
October 25th, 2022
Uncover why your team is stuck
Discover the roadmap to scale
Develop an action plan that works





Even if you have a strong history of past success, you will struggle to keep growing if you don't know when and how to adapt.
It's a fact — what brought you success in the past is no guarantee of success in the future. But how do you know what to change and when? At the Scale Architects Public Workshop, you'll learn a proven process for scaling your organization at every stage.
Unlock the capacity to SCALE like never before
Increase revenue AND profitability at the same time
Discover the specific skills you and your team need to succeed
Create a strategic growth plan that you can actually implement
Create stunning clarity around how to create lasting results
Get access to live in-person training from Les McKeown and Scott Ritzheimer
Break through the fog, create a clear action plan that works and get expert coaching from two veteran Scale Architects to make sure you've got it right.
Your workshop registration includes
1-full day workshop live and in-person with Scott Ritzheimer and Les McKeown
Digital and physical copies of the Manual for Scale
Your own signed copy of Predictable Success
Access to the Predictable Success Online Acceleration Program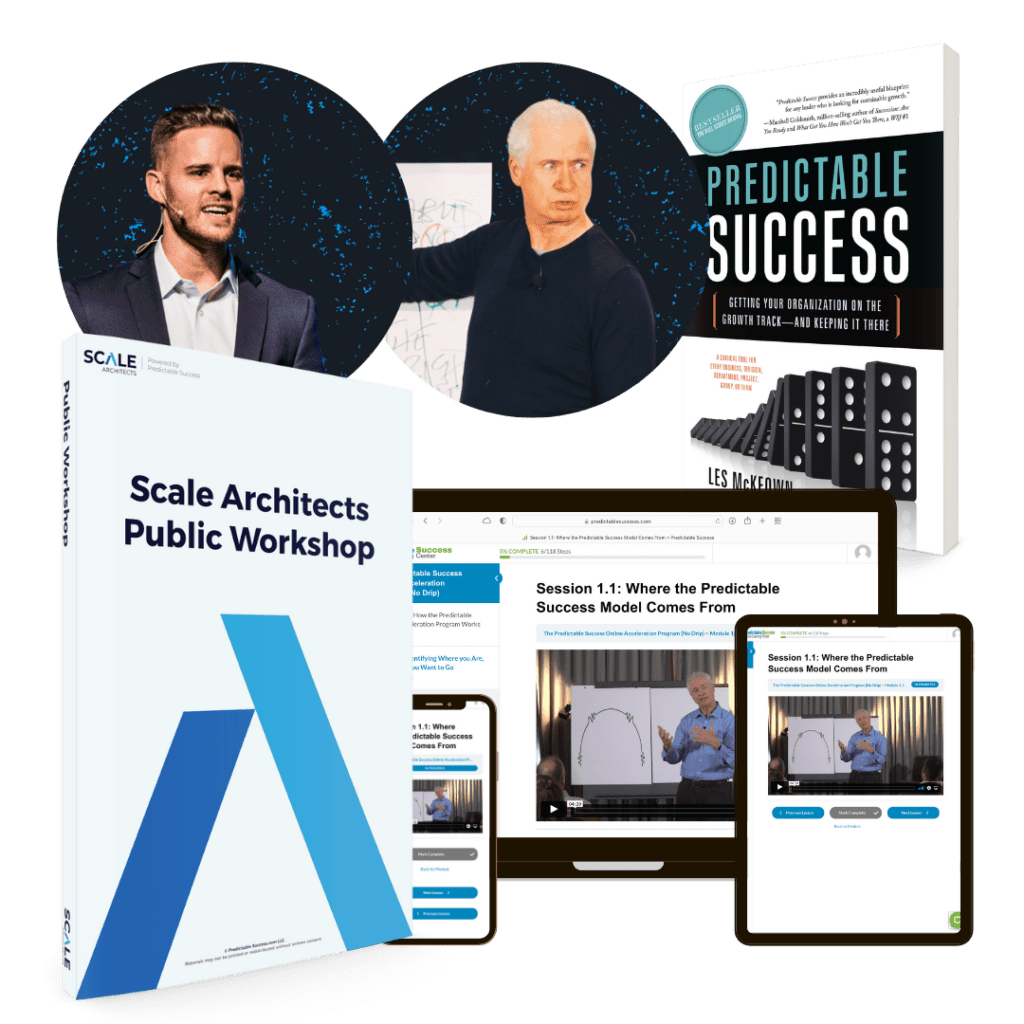 It's time to stop struggling and start scaling!
1. Register for the workshop
2. Create your action plan
3. Enjoy Predictable Success
Testimonials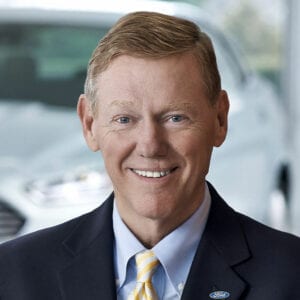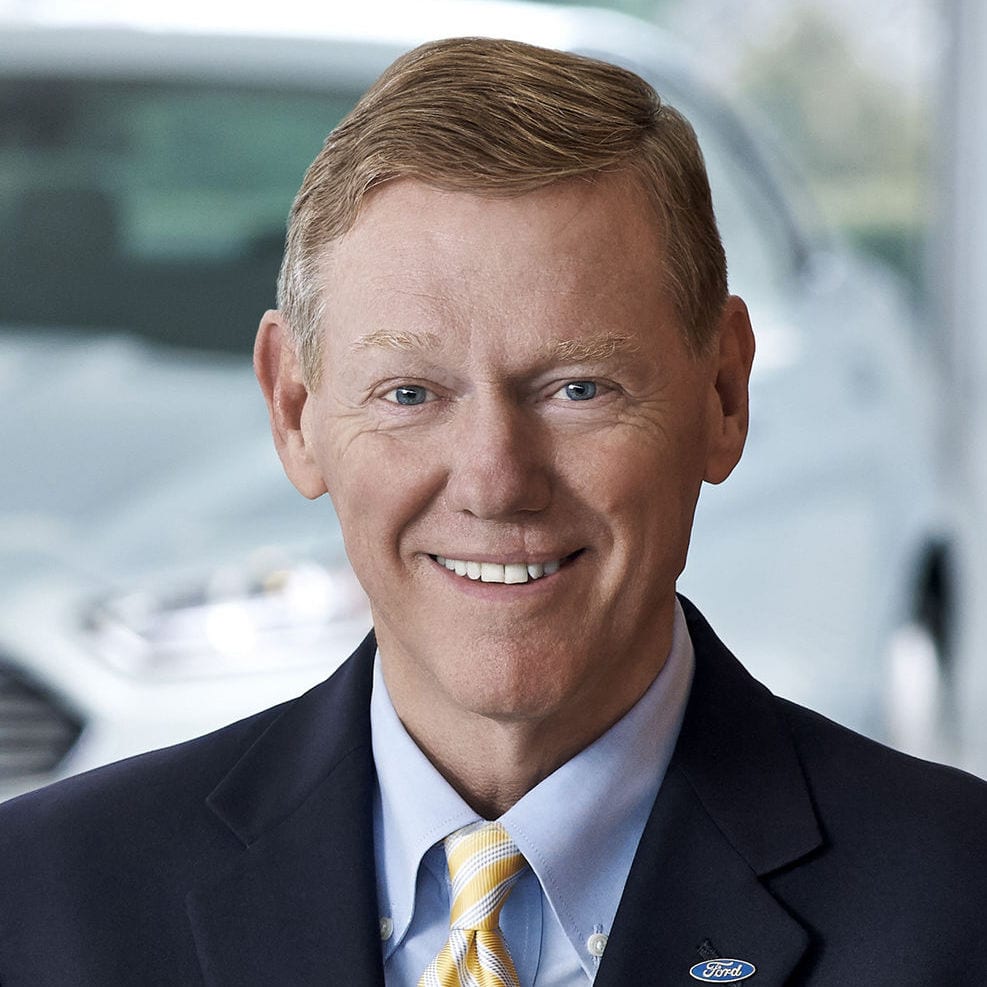 Les really captures the integration of key business processes, people, and leadership to consistently deliver a compelling vision, a comprehensive plan, and profitable growth for the benefit of all stakeholders.
Alan Mulally
President and CEO
Ford Motor Company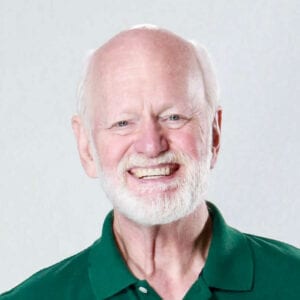 Predictable Success provides an Incredibly useful blueprint for any leader who is looking for sustainable growth.
Marshall Goldsmith
Bestselling Author
Succession: Are You Ready?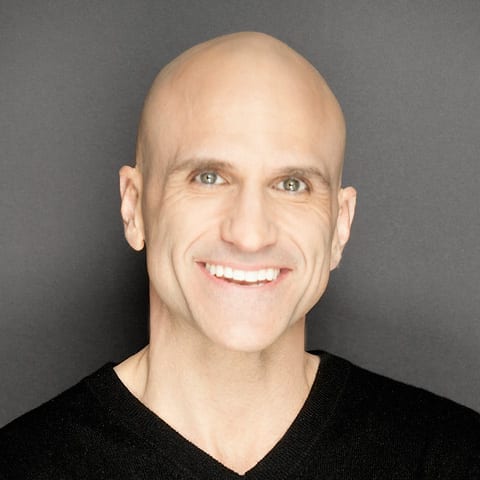 If you want to get unstuck and do big things, buy The Synergist. It's the best book I've read on high-quality team-based decision-making; the key to accelerated growth and overall success.
Michael Port
Bestselling Author
Book Yourself Solid
Meet The Speakers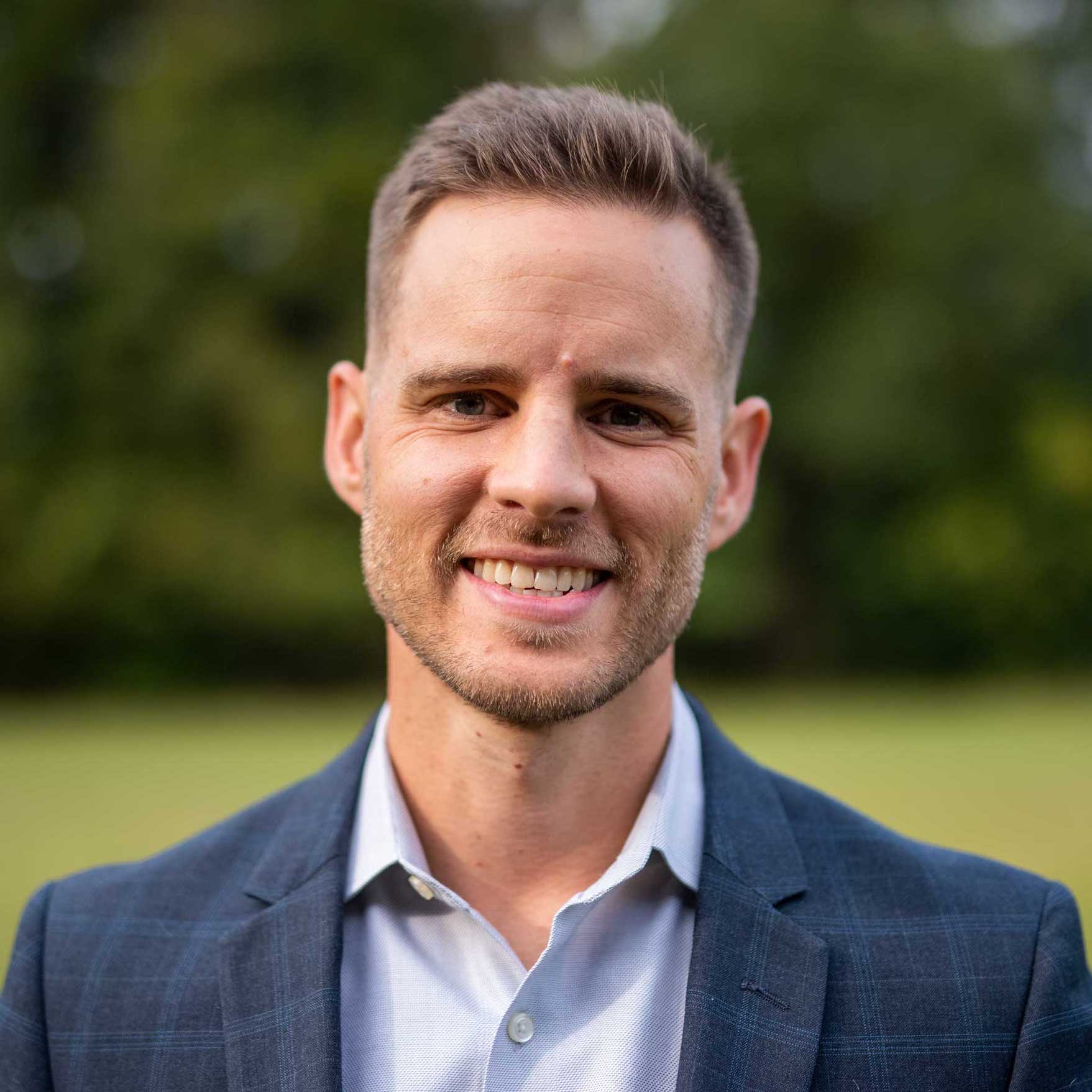 Scott Ritzheimer
Founder and CEO of Scale Architects
Scott helped start nearly 20,000 new businesses and nonprofits and with his business partner started led their multimillion-dollar business through an exceptional and extended growth phase (over 10 years of double-digit growth all before he turned 35.
He founded Scale Architects to help businesses across the country identify the right growth strategies and find the right guides to get them on the fast-track to Predictable Success and stay there as long as possible.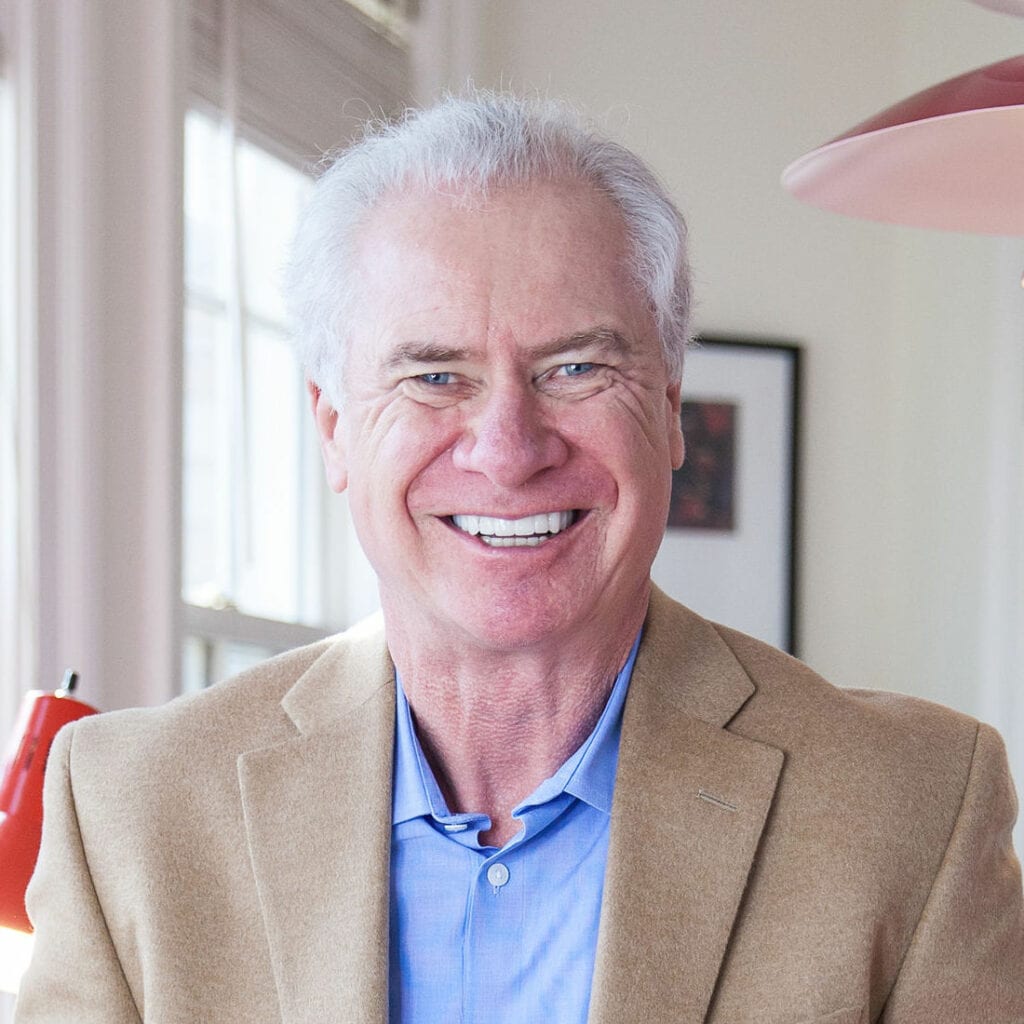 Les McKeown
Founder and CEO of Predictable Success
In this role, he advises CEOs and senior leaders of organizations on how to achieve scalable, sustainable growth and speaks to Fortune 500 companies about his breakthrough strategies.
He's the bestselling author of Predictable Success, The Synergist, Do Scale, and Do Lead
Prior to founding Predictable Success, Les established himself as a serial founder/owner, starting more than 40 companies, in addition to being the founding partner of an incubation consulting company that advised on the creation and growth of hundreds more organizations worldwide.
We can help!
Here are just a few of the ways a Scale Architect can help you grow your business!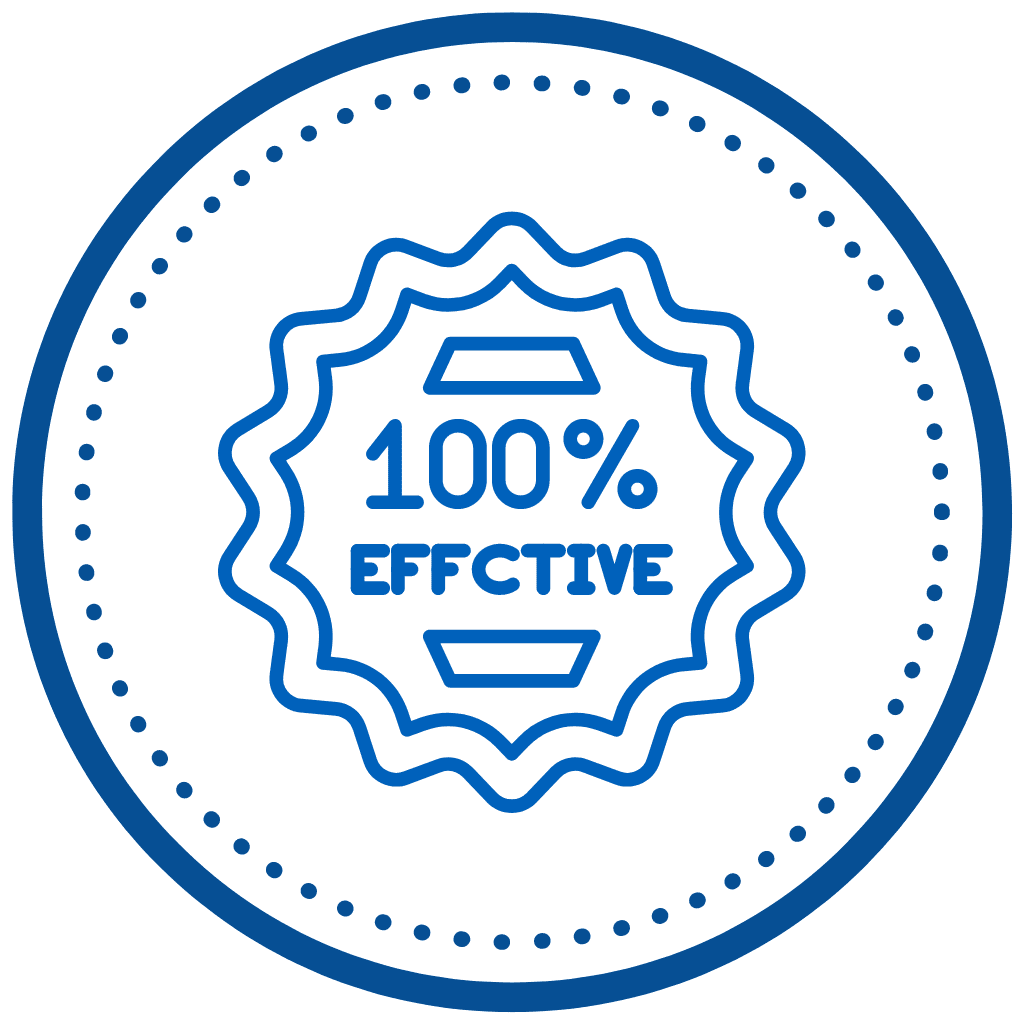 It's tried and tested
Predictable Success isn't an academic model or a hypothetical theory – it's a proven, tried and true, real-world process that enables any organization to scale successfully.
Over the last 25 years the Predictable Success model has been used to scale literally in hundreds of businesses, not-for-profits, faith-based organizations and NGOs – just like yours.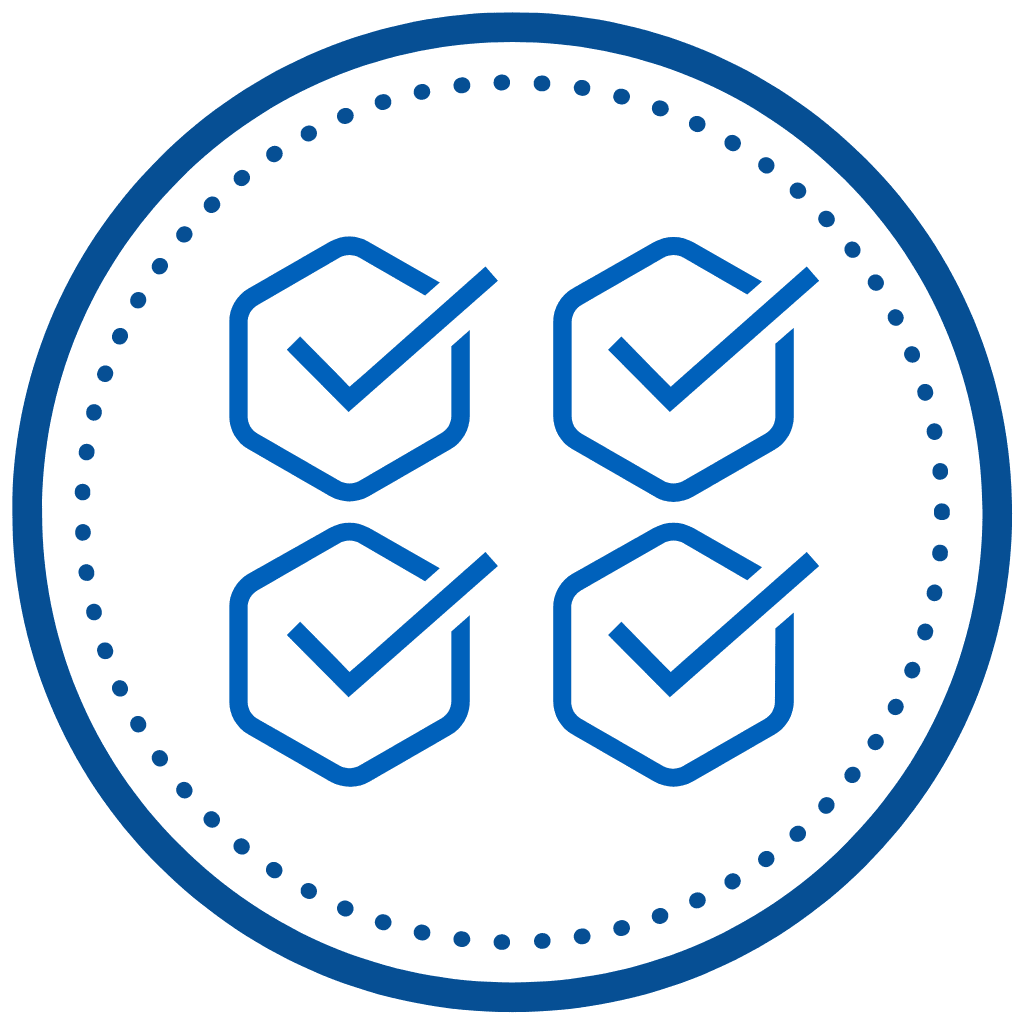 Works in all industries
Whether you're for-profit, or not-for-profit, the Predictable Success process holds true. Examples of organizations we've worked with include:
A 10-person graphic design agency.
A 30,000-employee national security agency.
The largest wood window manufacturer in the world.
The second largest evangelical church group in the US.
An industrial drain manufacturer.
A lobbying company in the renewable energy industry.
The publisher of two of the most-read business magazines in the world. …and many, many more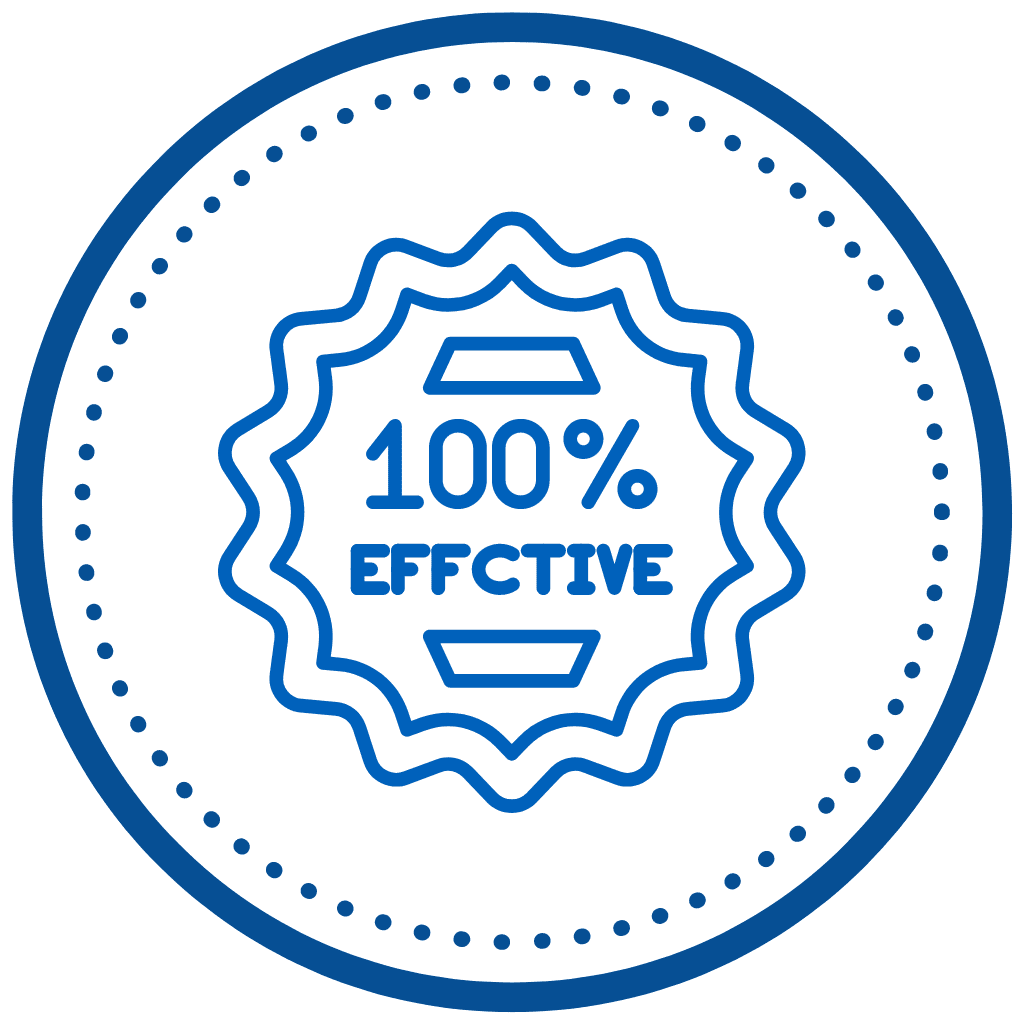 Immediately Applicable
The Predictable Success process is intuitive and non-complex – you will begin implementing your Predictable Success Action Plan as soon as you finish the workshop.
Whether you take the online version, the public workshop, or bring us in-house, by the end , you will have laser-like clarity on the six- to-nine key changes that will immediately set your organization on the path to scaling.
What's My Investment
Public Workshop
One Registration
$1,995
/ attendee
$2,995
Public Workshop
Two Registrations
$1,695
/ attendee
$2,995
Public Workshop
3+ Registrations
$1,295
/ attendee
$2,995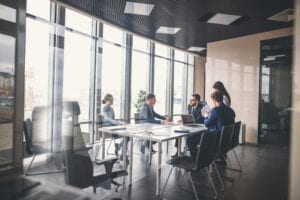 Public Workshop+
VIP Accelerator
$995
/ organization
$5,356
VIP Acceleration Experience
What You'll Get
Rapidly accelerate your progress with additional tools, coaching, and accountability
5 Growth

Imperative

courses

* ($1,485)
3 Sustainability

Imperative

courses* ($891)
5 Recovery Imperative courses* ($1,485)
Full Synergist Team Profile ($495)
Additional Consultation w/ Scott Ritzheimer ($1,000)
Save over 80%
Registration is Closed
Registration is now closed for the October event in Atlanta. Check back for future dates!